Why Salesforce?
Salesforce Sales Cloud, Marketing Cloud, Comunity Cloud
supports relations with customers on every business process step  from marketing, first contact, sales and service support.  
Why Salesforce?
NUMER #1 CRM SYSTEM IN THE WORLD
1. Increasing Sales
When we start using salesforce, we start controlling each step of the sale. from lead , through offer creation, negotiations and closing sale. Recording all of the steps of this process, allows to create reports, conclusions, and optimize those processes – chosing those solutions which works most often, increasing profits and saving time.
2. No more forgote business opportunities
When all leads and business opportunities go to the system and are available in one place, it is easy to make a decision when to start another message or call to a potential customer.
3. No more seeking for more informations
Sales managers spend several days a month preparing reports, forecasts and business opportunities. When these days are converted into single clicks, managers can spend the time saved on developing the business
4. Processes standarization
using this tool allows you to create uniform business processes for everyone, clearly define the goals of each stage and the tasks assigned to a given stage. Thanks to this, it is possible to train employees faster and scale the business easier.
5. Customize the tool to your needs
Salesforce has great configuration possibilities, so you can adjust almost every aspect of it to your needs.
Our goal is to understand your business processes and implement this tool, optimized in accordance with the goals of your company, so that this investment quickly pays for itself and allows your business to grow faster.
Over 150,000 companies, large and small, grow their business with Salesforce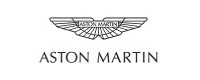 Why Karpato?
We are a team whose success is measured by the success of its clients. Our process is to get to know your business processes, search for optimization opportunities, and implement salesforce so that the potential of this tool is used to the maximum.
1. We are an official Salesforce partner
This means that we have spent hundreds of hours working on solutions for many of our clients, and training in a wide range of opportunities offered by Salesforce. Years of experience, expertise and solving various business problems allow us to consider ourselves experts in the field of this tool.
2. Team of certified Salesforce experts
Our team is certified in a wide range of salesforce tools to be sure that we can help our clients from the early stage of familiarization with the tool, through implementation, ending with employee training in the effective use of this software.
3. We are entrepreneurs
Return on investment is crucial. The answer to the 'why' question is: to work more efficiently and conveniently, to scale easier, to earn more. We have it in mind every time we approach the analysis of our clients' business processes and look for places where we can save their time, resources and increase sales thanks to the use of salesforce.
4. We offer implementations and support.
The implementation of salesforce is just the beginning on the way to greater profits and best practices in many industries. We are a trusted advisor to our clients at every stage of their business development, constantly optimizing this versatile tool for them to meet their changing needs.
5. We train teams
We train sales teams so that salesforce applications make their work as easy as possible, and their potential is well used, so that all team members know what they should do without wasting time looking for information.
Do you want to know how Salesforce can help your company?
ABOUT KARPATO
We are an experienced team dedicated to providing solutions based on Salesforce cloud products.
Our services include consulting in the field of system capabilities and suitability in the company, implementation and integration of the system, administration and training of employees and programmers.
On a daily basis, we customize Salesforce products to the client's needs, run projects and provide our experienced employees, so that our clients can focus on their business.
Many years of experience, knowledge supported by certificates, commitment and satisfaction of our clients resulted in obtaining the title of Official Salesforce Partner.
IMPLEMENTATIONS
We will build an IT system tailored to your needs, proposing only those tools that will allow you to more effectively achieve your company's business goals
ADMINISTRATION AND MAINTENANCE
You do not want to involve your own employees or you lack specialists to run the project? We will support you in maintaining the system based on Salesforce products.
TRAINING
Do you want your employees to use the maximum potential of the implemented solutions or would you like to have a Salesforce specialist in your team?
EMPLOYEE OUTSOURCING
You need support, trained and experienced employees. Take advantage of our proven specialists
READY TO INCREASE THE EFFICIENCY OF SALES PROCESSES
AND IMPROVE CUSTOMER SATISFACTION?
See how Salesforce can help your business grow.